Viet Nam
Viet Nam responds to World Rabies Day 2017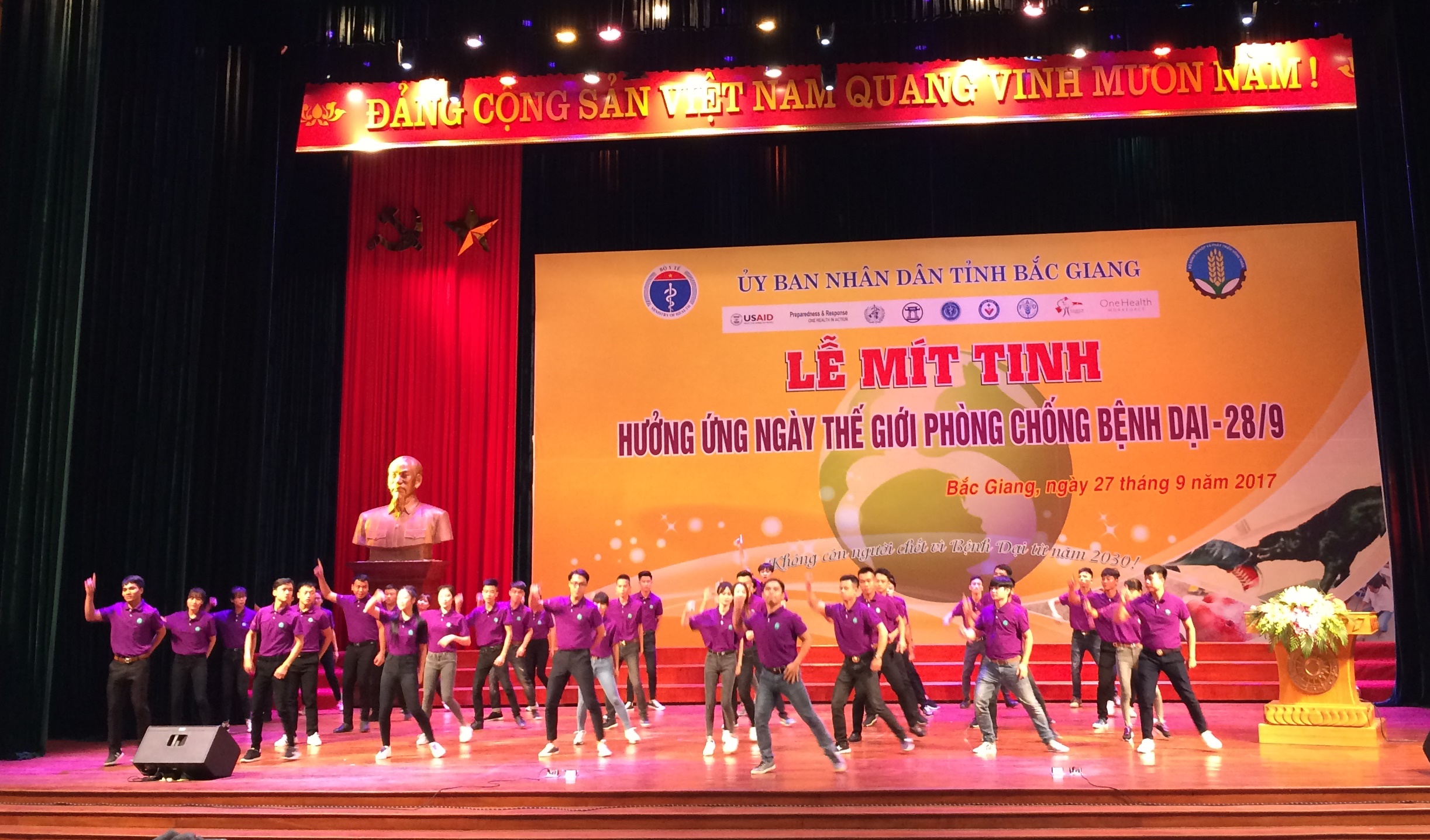 World Rabies Day is celebrated annually on September 28. On World Rabies Day 2017, the United Nations announced a global initiative to end deaths from dog-transmitted rabies by 2030. The plan "Zero by 30" centres on a One Health approach, addressing the disease in a holistic and cross-sectoral manner while highlighting the important role veterinary, health and educational services play in rabies prevention and control.[1]
In Viet Nam, on 27 September 2017, in response to World Rabies Day, Ministry of Health (MOH), Ministry of Agriculture and Rural Development (MARD), the Food and Agriculture Organization of the United Nations (FAO), World Health Organization (WHO) and other One Health partners committed to work together toward "Rabies: Zero by 2030". Both the animal health and human health sectors stand united to promote rabies elimination to policy makers, animal health and public health professionals, dog owners and the general public.
So far this year, 57 people in 29 provinces and cities have died of rabies. This is equal to the number of human deaths in only 22 provinces in mid-September last year. The Viet Nam government is now facing the challenge of rabies spreading to more provinces nationwide.
Dr Pham Van Dong, Director of Department of Animal Health and Dr Tran Dac Phu, Director of General Department of Preventive Medicine stated that "Rabies elimination in humans by 2030 is feasible if at least 70% of all dogs are vaccinated and people who get bitten seek urgent vaccine and medical attention. We would like to urge local authorities at all levels to work closely with the public health and the animal health sectors, to provide your stronger leadership and sufficient resources to control rabies."
"In order to achieve zero human rabies by 2030, the Government of Viet Nam needs to take stronger action, especially in dog population management, dog vaccination coverage and timely provision of treatment for bite victims. FAO and WHO commit to provide our technical assistance to support MARD and MOH," FAO Representative to Viet Nam, Mr JongHa Bae, and WHO Representative to Viet Nam, Dr Kidong Park, jointly affirmed.
Worldwide rabies causes an estimated 59,000 deaths every year. These deaths could be prevented through three key measures, including vaccinating dogs, avoiding dog bites, and seeking medical care from an authorised professional after getting bitten by a dog. There is no cure for rabies once symptoms develop, and rabies victims invariably suffer a slow, painful death. However, swiftly provided post-bite treatment can help avoid deaths and human suffering./.