Viet Nam
Launching the Public-Private Partnership Working Group under Vietnam's Pig Sector pilot program on biosecurity and disease control based on international standards of the World Organization of Animal Health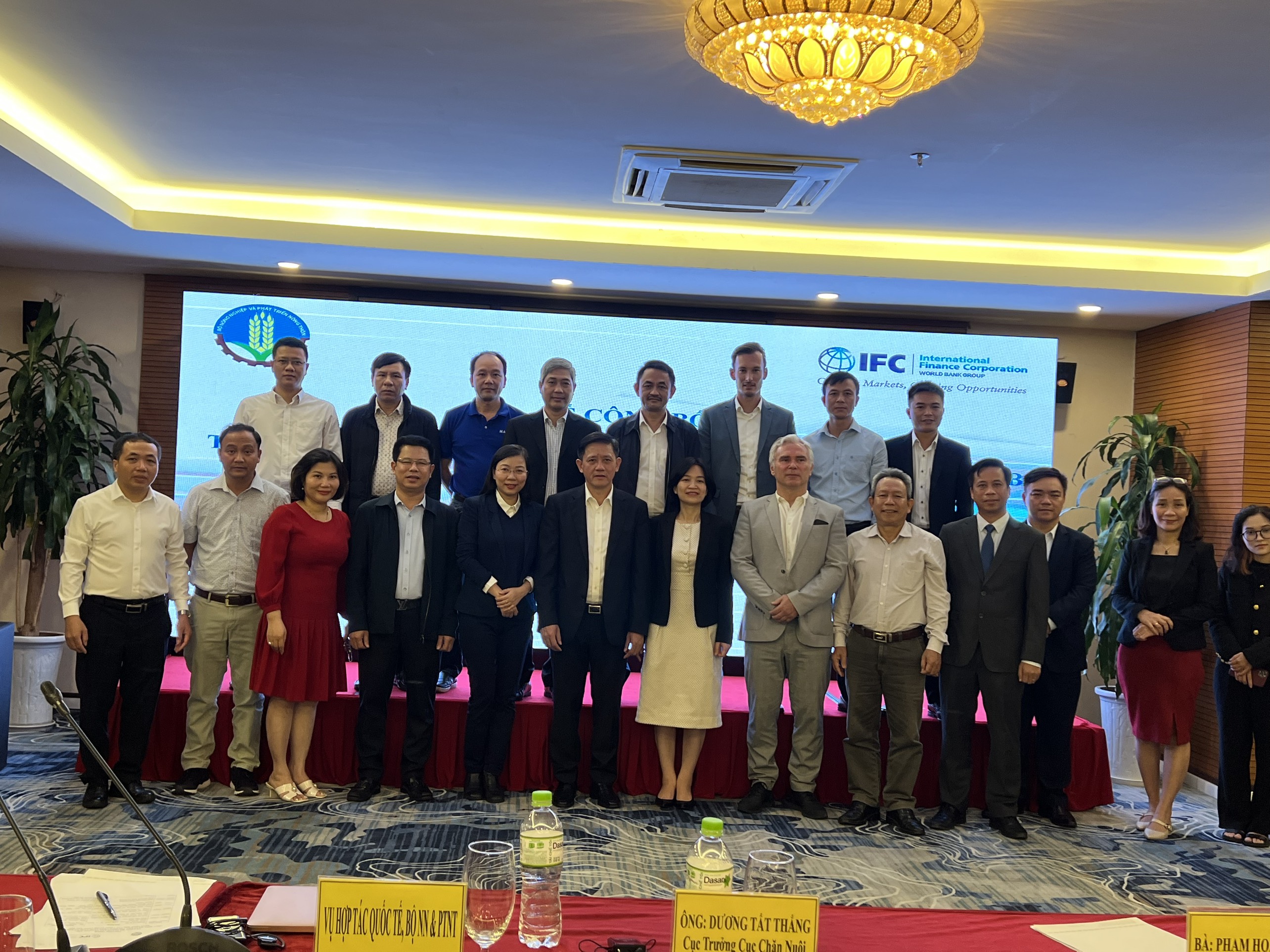 In a first for Vietnam, the PPP working group – developed by IFC's Advisory Project as a part of its initiatives to help countries in the region including Vietnam to recover after ASF crisis – will implement a compartmentalization prototype that will see private sector firms develop and implement a standardized approach to biosecurity risk management to safeguard the country's high-potential pig sector and consumers to ensure products are certifiably disease free.
A key focus of the working group, which is a product of the Vietnam Pig Sector National Compartmentalization Program designed by IFC and Vietnam's Ministry of Agriculture and Rural Development, is to counter the threat of African Swine Fever and other diseases constraining production and trade opportunities.
The three companies participating in the first prototype – De Heus, Hoa Phat and Masan Meatlife – will spearhead the development and operationalization of best practice production and processing standards towards complete bio-secured supply chains of live pigs, semen or pork for export. The working group will review the performance of the pilot program each year and refine its scope, before it is launched nationally and open for all qualifying companies that can meet the high biosecurity requirements and have potential to unlock export opportunities.
This work is a result of IFC's memorandum of understanding signed with the Ministry of Agriculture and Rural Development in December 2021 to deliver technical support for the control of African Swine Fever, underpinned by the implementation of a compartmentalization program for the commercial pig sector to support market access negotiations for exports of live pigs and pork.