Viet Nam
Continued international commitments to the Global Health Security Agenda and One Health approach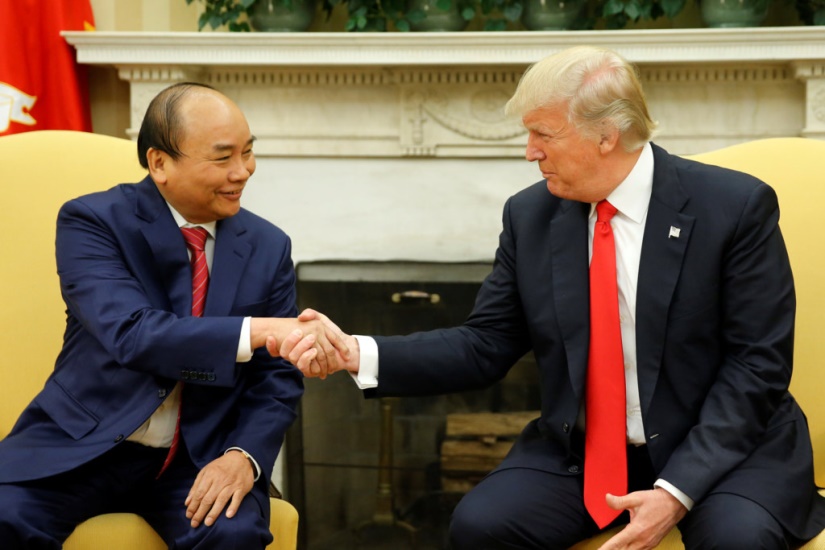 On 31 May 2017, during an official visit to the United States of America, Prime Minister Nguyen Xuan Phuc of the Socialist Republic of Viet Nam had a discussion with the President Donald J. Trump of the United States of America at the White House to chart an agenda for United States-Viet Nam relations, building on the positive momentum of the Comprehensive Partnership between the two countries.
The two countries pledged to continue to work together to address global challenges, including environmental protection, global health security, and trafficking in persons and wildlife. The United States expressed support for Viet Nam in its development of a national reference laboratory to enhance Viet Nam's ability to detect emerging disease threats in the region. The two countries also affirmed their strong support for the Global Health Security Agenda (GHSA) to prevent, detect, and respond to infectious disease threats.
Another momentous event was the G20 Summit 2017 that was held in Hamburg, Germany on 7-8 July 2017, with the declaration of "Shaping an Interconnected World." In the Summit's Session on health issues, the importance of international cooperation in response to epidemics was emphasised by G20 countries. Particularly, the role of the United Nations and the World Health Organization in prediction, prevention and control of diseases, especially transboundary diseases, was highlighted. What is more, the application of a One Health approach was noted, and a call for more efforts to combat antimicrobial resistance (AMR) by controlling the use of antibiotics in humans, plants and animals was also issued by the G20 countries. Before that, notable issues such as global health crisis management, strengthening health and antimicrobial resistance systems, as well as joint commitment and action towards healthier future were also mentioned in the Berlin Declaration, which was adopted in the G20 Health Ministers Meeting to be organised from 19-20 May, 2017.
To conclude, these activities provide a good signal, demonstrating an increased high-level concern and firm commitment to international cooperation in implementing Global Health Security Agenda and applying One Health approach in emerging infectious diseases prevention and control./.