Viet Nam
Viet Nam acts to prevent avian influenza A(H7N9)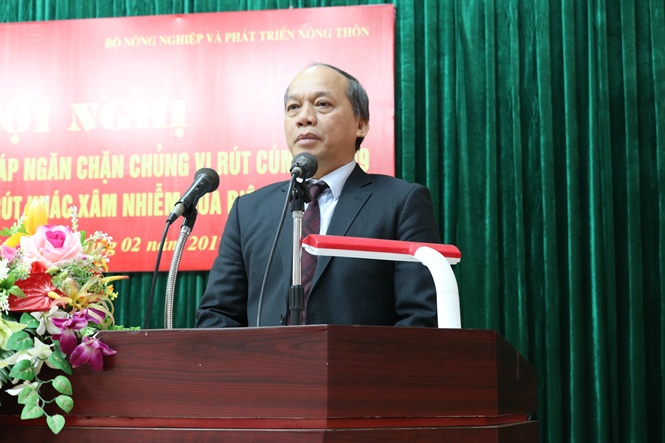 As human cases of influenza A(H7N9) in China have been on a rise, the Government of Viet Nam has undertaken a proactive and timely response to prevent the influenza A(H7N9) virus from being transmitted to Viet Nam.
As reported by the World Health Organization (WHO), human cases of influenza A(H7N9) in China have been on a rise since October 2016, forming the fifth wave of the epidemic since 2013, with more than 340 cases confirmed in the first two months of 2017. According to information from Viet Nam's Department of Animal Health/Ministry of Agriculture and Rural Development (MARD) and General Department of Preventive Medicine/Ministry of Health (MOH), the influenza virus A(H7N9) was detected in poultry, environmental and human samples in some Chinese provinces bordering the northern area of Viet Nam. Despite the outbreak situation and signs of the risk that the virus might spread out of China, influenza A(H7N9) has not been detected in either poultry or humans in Viet Nam. Nevertheless, there is a high risk of avian influenza spreading, infecting humans and causing outbreaks due to illegal trading and transportation of poultry and poultry products across borders, especially when these activities have not been completely stopped and are becoming increasingly sophisticated and more difficult to control. The Prime Minister issued Official Telegraph No. 427/CĐ-TTg on 27 March 2017 directing focused efforts for the prevention of the influenza A(H7N9) virus and other avian influenza virus strains with potential to infect humans from being transmitted to Viet Nam.
In the meantime, both MARD and MOH have undertaken a proactive and timely response to the situation via measures to prevent and control the disease, including improving the legal framework, developing an active plan to prevent avian influenza, active monitoring of the circulation of the virus, establishing outbreak-free areas, control of transportation and slaughtering of poultry, and strengthening international cooperation. Specifically, MARD has issued official telegraphs, letters, directions and other detailed documents, including the urgent Official Telegraph No. 1475/CĐ-BNN-TY dated 17 February 2017 on strengthening the measures to prevent avian influenza A(H7N9) and other influenza viruses from spreading to Viet Nam, and Official Letter No. 1536/BNN-TY dated 21 February 2017 on the organization of the first sanitation and disinfection month for 2017.
Regarding the human health sector, MOH issued Official Letter No. 672/BYT-DP dated 17 February 2017 to the People's Committees of provinces and cities on implementing activities to prevent the spread of avian influenza to humans, and issued the Action Plan for prevention of avian influenza A(H7N9) in Viet Nam according to Decision No. 567/QĐ-BYT dated 21 February 2017. In addition to the active directions and operations as well as technical and communication activities that have recently been undertaken, the upcoming key activities of the health sector will focus on enhanced monitoring of the outbreak situation, expanding the scope of surveillance and organizing training for human health staff, and improving international cooperation and coordination with other Ministries, and in particular with animal health agencies, on prevention and control of the disease.
The two recent simulation exercises on "Preventing avian influenza A(H7N9) and highly pathogenic avian influenza from infecting humans" in Ha Noi (on 13 March 2017) and Lang Son (on 17 March 2017) under the joint direction of MARD and MOH have demonstrated the close cooperation between the two Ministries and their strong determination to prevent the risk of virus outbreaks occurring and spreading to the community./.